Drive Around in Style with the Porsche 718 Cayman S
Riding around in luxury is everything the Porsche 718 Cayman S gives you. This sleek and high-end car is the perfect way to drive in style. It's also conveniently located at Porsche of Hilton Head near Savannah.
Deciding what car is best for you is a big decision, but we make it easy. Once people take the Porsche 718 Cayman S for a spin, they fall in love with it. It's a vehicle that stands out from the crowd.
But, the biggest thing that makes this vehicle so great is the many features it has and the way it drives. Let us fill you in on all things the Porsche 718 Cayman S.
Sporty Meets Luxury
The Porsche 718 Cayman S combines two fan favorites, sporty and luxury. These two styles are commonly see separate. But, the Porsche 718 Cayman S from Porsche of Hilton Head near Beaufort combines them both flawlessly. Everything from the silhouette to the cockpit screams sporty. But, the cutting-edge technology and buttery smooth seats ooze luxury. With the Porsche 718 Cayman S, you can have the best of both worlds.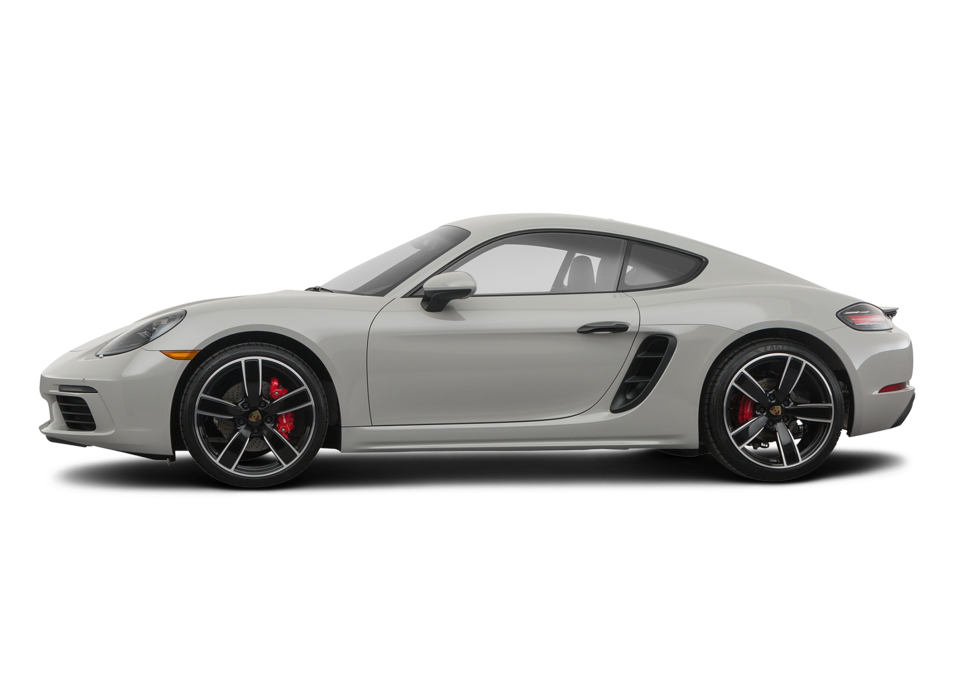 Cutting-Edge Technology
With standard technology up-to-speed with 2021, it only makes sense that cars would follow suit. One clear example of modern technology in a vehicle is the Porsche 718 Cayman S. The car has a 7-inch touchscreen display in the vehicle's center. Not only does this touchscreen provide an aesthetic touch to the luxurious aspect of the car, but it comes with many technologically savvy features.
The touchscreen display comes with many features modern-day drivers rely on, such as Apple CarPlay, a Wi-fi hotspot, built-in navigation, and more. Outside of the touchscreen display, drivers have eight speakers in the car, a USB connection, AM/FM stereo, a memory card slot, and three months provided of satellite radio service.
Drive Comfortably Near Hilton Head Island
The exterior and interior appearance of the car may be what many initially look for, but the comfort levels matter, too. Luckily, you can count on your Porsche 718 Cayman S to provide you with maximum comfort. Whether you are going long distances or short distances, you'll melt into the seats during every ride.
But that's not all. There is also ample legroom and plenty of storage space for your belongings. With the two luggage compartments, you can travel without the stress of overpacking.
Assistant Systems Ensure a Smooth Ride
The technology doesn't stop at entertainment and directional purpose. It continues into the systems that keep you and your passenger's safe while on the open road near Bluffton.
The Automatic Cruise Control (ACC) helps regulate speed by using radar sensor technology to observe the road ahead. There's also the Lane Change Assistant (LCA) that gives visual warnings as you drive. As soon as another car enters your blind spot, you get a clear sign. Last but not least, the ParkAssist feature helps you park by utilizing cameras in the front and the rear of the vehicle. You can safely park with the help of the cameras and your screen.
You will notice these assistance system features and many others while test driving the Porsche 718 Cayman S at Porsche of Hilton Head.
Visit Porsche of Hilton Head to Learn More
When it comes to choosing your next car, the Porsche 718 Cayman S is almost a no-brainer. The vehicle has many unique features, offers maximum comfort, and keeps you and your passengers safe. There's also the sporty exterior and entertainment system that makes for a fun drive everywhere you go.
But, the only way to know if it's the perfect car for you is to come out to the showroom at Porsche of Hilton Head.
Want to Test Drive a Cayman S? Let Us Know!
Hours
Monday

9:00am - 6:00pm

Tuesday

9:00am - 6:00pm

Wednesday

9:00am - 6:00pm

Thursday

9:00am - 6:00pm

Friday

9:00am - 6:00pm

Saturday

9:00am - 6:00pm

Sunday

Closed