The luxury crossover market is replete with options. In this
Porsche Macan
vs. BMW X4 comparison, we want to explore two popular SUVs. These versatile vehicles have vigor, and Hardeeville, Hilton Head Island, and Bluffton shoppers want to hear all about it.
Explore these luxury SUVs in detail and decide which one can serve your needs best. From performance to style, we leave no stone unturned! Contact us at Porsche of Hilton Head to learn more.
Macan vs X4: Premium Interior Features
The 2019 Macan and X4 arrive on the scene ready to stun. While the former has seen refreshed interior styling, the latter has been fully redesigned. Seating quality is top-notch, with leatherette standard in the BMW and partial leather upholstery standard inside the Porsche Macan SUV.
Real, full leather seats are available in both vehicles. You can choose from a range of colors and create a 2-tone, highly dynamic cabin. The Macan adds to that dynamism with its ascending center console, a feature you won't find in the X4.
The timeless looks of the Porsche run deep and integrate every feature seamlessly-especially that sleek touchscreen. While the BMW features plenty of soft-touch materials, the design doesn't come together in quite the same way. Its dashboard looks a bit cluttered and lacks the Macan's geometric simplicity.
A Rip-Roaring Performance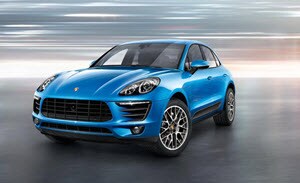 When it comes to pure power, the Porsche Macan and BMW X4 are well matched. Both come standard with turbo 4-cylinder engines that crank out just under 250 horsepower. For the daily drive, that's more than enough to add some pep to your step.
Are you feeling the need for speed? Both vehicles offer performance-tuned variants with more powerful engines. The Macan S and BMW M-Series model each come equipped with turbo 6-cylinder engines. The roughly 350 horsepower on tap will produce a thrilling drive!
All-wheel drive (AWD) is standard in both vehicles. Both vehicles are good for some light off-roading, too. However, the Porsche offers up to nine inches of ground clearance, while the X4 tops out with just eight inches.
In-Car Technology Features
You'll find plenty of features standard in the 2019 Macan and X4. These luxury SUVs offer infotainment systems of the highest quality. The Porsche Communication Management system and its BMW equivalent offers 10+ inch touchscreens and Apple® CarPlay compatibility.
Their similarities don't end there, though. Each comes standard with navigation, so you can find your way to your destination more easily. Premium 16-speaker sound systems are available as well. The Burmester® High-End Surround Sound System in the Porsche SUV is a true treat for the ears!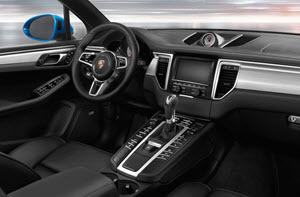 Both vehicles offer Wi-Fi hotspots to help your passengers stay connected. They can check emails, browse the web, and get some work done as you drive. However, only the Macan makes this feature standard.
Porsche Macan vs BMW X4: What's the Verdict?
Hardeeville, Bluffton, and Hilton Head Island shoppers will find plenty to like in the 2019 Porsche Macan and BMW X4. Each luxury crossover offers a unique blend of style and performance that's very appealing to drivers.
So, which is best suited to you? As you can see, the Macan's interior elegance and standard features put it over the top and make it a compelling choice. See what you think: Schedule a test drive at Porsche of Hilton Head today!