When you choose your next Porsche car, you're making a major investment. As exciting as it will be to get behind the wheel and explore Hardeeville, Hilton Head Island, and Bluffton, you want to make sure the vehicle you choose is one that will keep you happy far into the future.
The best way to do that is by doing your research and reading these Porsche car reviews, courtesy of your friends at Porsche of Hilton Head. The more you know, the better prepared you'll be to pick your perfect luxury sports car!
What Our Vehicle Reviews Cover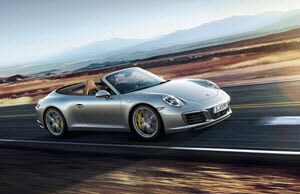 In our Porsche vehicle reviews, we strive to paint with both broad and fine brushes to produce a painting that is both highly detailed and incredibly inclusive. Some of the topics you may find covered include:
Engine performance specs
Interior and exterior designs/dimensions
Technology features and entertainment
Safety ratings and driver-assist features
We leave no stone unturned and focus on the qualities that we think you'll care about most in a car. When you research Porsche cars thoroughly, you can narrow down your options, make the most out of your test drive, and have a set of questions ready to go when you stop by the showroom in person!
More Sources for Auto Research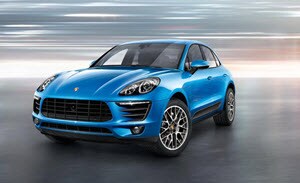 By no means should you limit your research to the reviews on this page. On the contrary, you should read as much as possible, including reviews on sites like U.S. News & World Report and Car and Driver, as well as specs and features on the manufacturer's site.
In addition, you can learn a lot from automotive experts, like those at our dealership. They know all there is to know about the latest Porsche cars, and once you've done a bit of preliminary research on your own, you'll know just what to ask them for more clarity!
Through it all, keep your needs in mind and remember that, at the end of the day, the opinion that matters most is yours.
Browse Our Porsche Car Reviews
When you're ready to get started, find the Porsche car reviews on this page for the models you care most about. Follow the links and begin reading, and before long, you'll be a budding expert on the latest Porsche cars!
If you have any questions as you're reading, reach out to us at Porsche of Hilton Head. We're here to make car shopping easy for drivers across Hardeeville, Bluffton, and Hilton Head Island.