Choosing a new luxury car near Hardeeville, Bluffton, or Hilton Head Island is a multi-step process, but it's crucial that one of those steps include sound vehicle research. At Porsche of Hilton Head, we want to help you with our collection of Porsche car comparisons.
When you read our vehicle comparisons, you'll have a clearer picture of how some of your favorite options measure up to each other. Below, you'll learn what to expect from our comparisons and find our complete collection, all here on one page for your convenience. Contact us if you have any questions!
Our Porsche Vehicle Comparisons
As you explore all your options, you may find yourself considering two similar Porsche cars, such as the Macan and Cayenne, or cross-shopping Porsche cars with other notable luxury brands. Either way, you can learn what some of your options have to offer in our Porsche vehicle comparisons.
Whether you care primarily about exterior looks, interior features, or power under the hood, our vehicle comparisons will give you the full low-down on your favorite models. When you see the most critical specs and features set side-by-side, it's easier to determine which car has more of what you're looking for.
Why Auto Research Is Important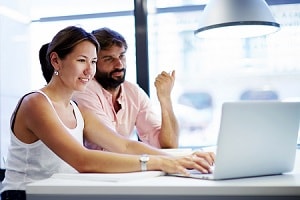 We know you have a busy schedule, so why take more time out of it to read Porsche vehicle comparisons? With an important decision like this, it's important to take the time to get it right. Our articles have all the most essential information boiled down to the basics, so you can see what you want to know quickly.
Plus, the more you know about how your car options compare and what features are out there, the more productive your conversations with our vehicle experts can be. If you visit us for a test drive, you'll know exactly which features to check out and what questions to ask our team of vehicle consultants.
Start Reading Our Porsche Car Comparisons
Cruising down the streets of Hardeeville, Bluffton, or Hilton Head Island in a sleek luxury car is an exciting experience to look forward to. Make sure it's the right car for you with these Porsche car comparisons, courtesy of Porsche at Hilton Head. Just choose the vehicle comparison most relevant to you and start your research!