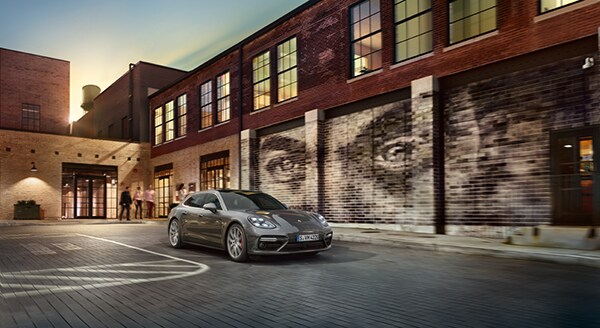 On Sunday, January 21, a unique convoy crossed London in the late morning. You see, Baird & Co., one of Britain's leading gold refiners and bullion merchants, needed to transport a shipment of gold -- worth approximately $13,787,800 -- from its refinery to the company's state-of-the-art underground vault 12 miles away. Given the inherent risk involved, Baird & Co. determined that the gold bars needed to be moved with great efficiency, in as expedient a manner as possible. So they contracted Porsche to do the job.
That's how three Porsche Panamera Turbo Sport Tourismo vehicles found themselves drafted for the task, escorted by ground security and tracked by a helicopter. Baird & Co. established strict requirements for the vehicles to be used, demanding that each be capable of carrying four adults and having the capability to house two specially-designed crates that weigh more than 132 pounds when loaded with the gold bars. Even with the added weight, the vehicles were also required to have enough performance to handle the rapid transport through Central London.
Each Porsche was loaded with more than $4 million in gold bullion before it departed East London at 11 a.m., guided by a lead security car and accompanied by security staff. The convoy progressed without any problems, making the 12-mile commute to the Hatton Garden vault in about 40 minutes. Once the gold was transported, specialists removed the crates from each Panamera Turbo Sport Tourismo and checked each to verify that all gold bars were present.
After the mission was completed, Nick Hammond, Director of Baird & Co., commented, "We had to rely on the cars to be absolutely reliable, to be stable and to be more than capable of carrying the gold with capacity – in terms of performance – to spare... despite the phenomenal weight – and the density of the weight – the Panamera had to carry, they performed impeccably."
At Porsche of Hilton Head, we're proud to bring the latest Porsche news and models to aficionados from the Savannah, GA, Hardeeville, Hilton Head, Bluffton and Beaufort areas.