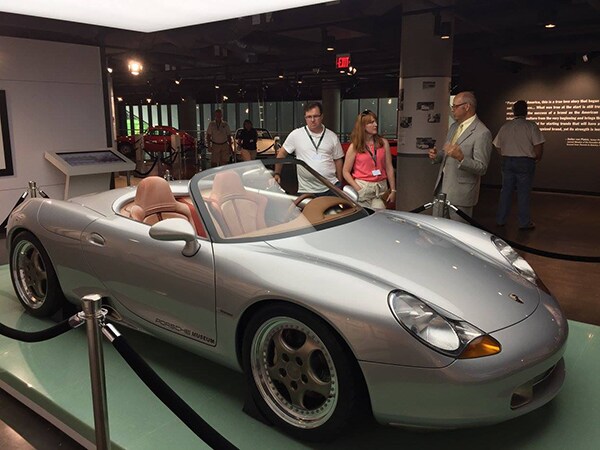 If you're a fellow Hardeeville, SC Porsche sophisticate, then you know that a new Porsche 911 Carrera ride is more than a feeling. It's an excursion. The kind of limits a new Porsche sports car can push test one's own as a driver, revealing depths of self that one can only describe as existential. But not every South Carolina back road and inviting highway stretch is made to indulge that love for the track. Luckily, though, there are 1.6 miles of a thrilling driver development playground right around the corner at the Porsche Experience Center in Atlanta. Have we captured your attention yet? Ladies and gentlemen, start your engines.
The prospect of an adrenalized thrill-ride with a blend of southern hospitality and German engineering is just the beginning. The center is home to a gargantuan fleet of more than 75 of the latest Porsche models from which to choose, and it gets better. You can even opt for a heart-pumping 90-minute drive program working one-on-one with your own personal Porsche Drive Coach.
That means access to a Dynamics Area testing maneuvering abilities, a Handling Circuit for angling curves with precision cornering and braking, and a Low-Friction Circle and Handling Circuit for fun oversteer escapades. There's even an Off Road Circuit with 1:1 slope, creek bed, and vertical descent features for the height of handling fun. Making the most of your Porsche experience in an atmosphere brimming with luxury sports car culture, all the while gaining a few skills of appeal to your inner Formula 1 driver? It seems it's never been easier. We recommend you top off your visit with a trip to the Simulator Lab, too, where you can choose from among the hottest Porsche vehicles to pit against friends, co-workers, and the fates on some of the world's most famous tracks, with no experience necessary.
Needless to say, every Porsche outing's an odyssey, and the ideal is one had firsthand here at Porsche of Hilton Head. Take the scenic route and visit us here at 107 Drivers Way in Hardeeville, where you can choose from a discerning sport driver's selection of new Porsche cars and SUVs, from the celebrated Porsche 718 Boxster and Cayman to Porsche Macan and Cayenne. The center of your Porsche experience is right around the corner. And who knows? Perhaps we'll see you on the Atlanta circuit someday.