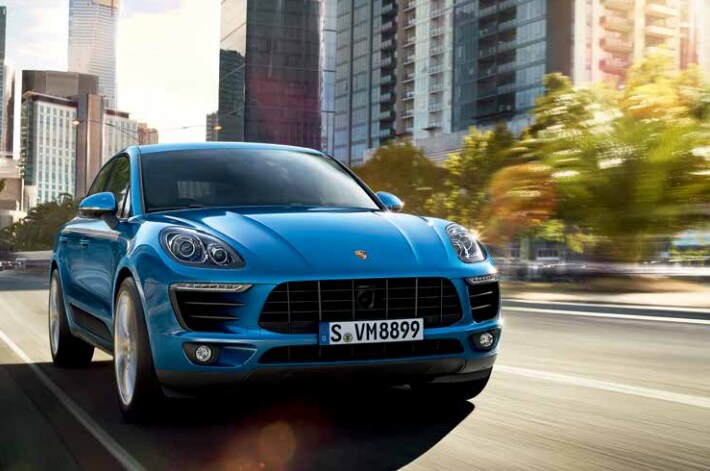 Porsche of Hilton Head is excited to announce that Porsche has won big in the prestigious J.D. Power APEAL study, which measures customer satisfaction among car buyers. Especially impressive is the fact that this is the twelfth win in a row for the venerable auto manufacturing company. Meanwhile, three models in particular—the Macan, the Boxster, and the 911—have fared especially well. We want to fill you in on all the details of this awesome distinction.
The J.D. Power APEAL Study
The J.D. Power APEAL study is based on a survey of more than 80,000 owners of new cars, who were asked their opinions on a grand total of 245 models and 33 manufacturers in 10 categories overall. Surveys are distributed 90 days after customers have purchased their vehicle, and they focus on 77 characteristics, including driving dynamics and interior design. Not only did Porsche perform exceptionally well as a brand, but three Porsche models—the Macan, the Boxster, and the 911—did extraordinarily well.
Porsche's Performance
Needless to say, Porsche is thrilled with the results of the survey. According to Oliver Blue, the Chairman of the Executive Board of Porsche AG, "The results of the customer survey confirm our strategy...At the centre of attention in all business units is the enthusiasm of our customers. It is not only the products but also the service and communication with our customers around the world that are so important to use."
As mentioned above, three Porsche models in particular gained distinction: the Macan, the Boxster, and the 911. On the one hand, the Macan was celebrated for its combined fuel consumption—it gets 20 mpg in the city and 25 on the highway—as well as its impressive CO2 emissions data. On the other, the Boxster boasts 22 mpg in the city and 30 mpg on the highway, while the 911 features comparably impressive rates.
Test Drive the 2016 Porsche Models Today
You can test drive any of these cars today simply by stopping by our Porsche of Hilton Head dealership. Located at 107 Drivers Way in Hardeeville, we can be reached by phone at 843-208-3300, or via this online form as well. So, don't delay: learn what makes the new Porsche cars so powerful at Porsche of Hilton Head.