As the entry-level Porsche luxury sports car, the 2018 Porsche 718 Cayman sets a strong standard for the rest of the lineup. In fact, many Hardeeville, Bluffton, and Hilton Head Island shoppers will have no need to look higher, as the 2018 Cayman is an eminently serious option.
In this car review, you'll have the chance to dig deeper into what this car offers. Then, you can determine whether it has everything you need to drive in style, with plenty of thrills! If you have any questions, then contact us at Porsche of Hilton Head.
2018 Cayman: Chic Exterior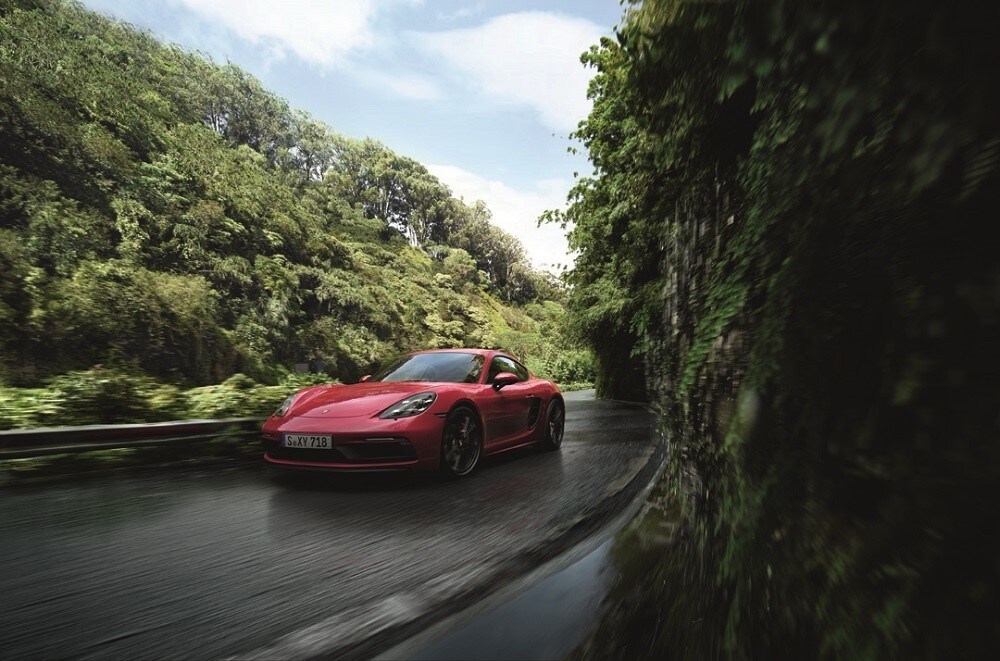 The 718 Cayman is basically the 718 Boxster with a hard top. Thoroughly refreshed for the previous model year, it added new front and rear bumpers, fenders, headlamps, and taillamps. Those features combined to create a purer yet more aggressive look that carries over to this year's model as well.
Wheels run between 18 and 20 inches, and you'll find plenty of intriguing designs. The Carrera Sport rims look bold and brash with their five thick spokes, while the Carrera Classic wheels feel refined and deluxe, with 10 classic spokes.
You can make a splash with the vibrant color options, from fiery Guards Red and electric Racing Yellow to special shades, such as hot Lava Orange and breezy Miami Blue. Or, add your signature flair to this car with a custom color!
Exquisite Interior Features
The cabin of the Porsche 718 Cayman is a comfortable place to find oneself. This coupe seats two riders on partial leather upholstery, and full leather upholstery is available. The color choices include attractive shades, including Bordeaux Red and Graphite Blue, and even several two-tone color options.
With available 14- and 18-way power seats, you'll have no trouble finding the exact settings you need to keep your body comfortable. They even include a memory function, so you can access the precise settings you like, even after another driver has adjusted your seat.
You can even customize the interior accents on the dash, door panels, center console, and steering wheel. Enjoy a modern look with Brushed Aluminum or add some understated style with Carbon Fiber. Also, real Mahogany wood adds a dash of finesse. Don't be afraid to mix and match!
Sporty Performance Specs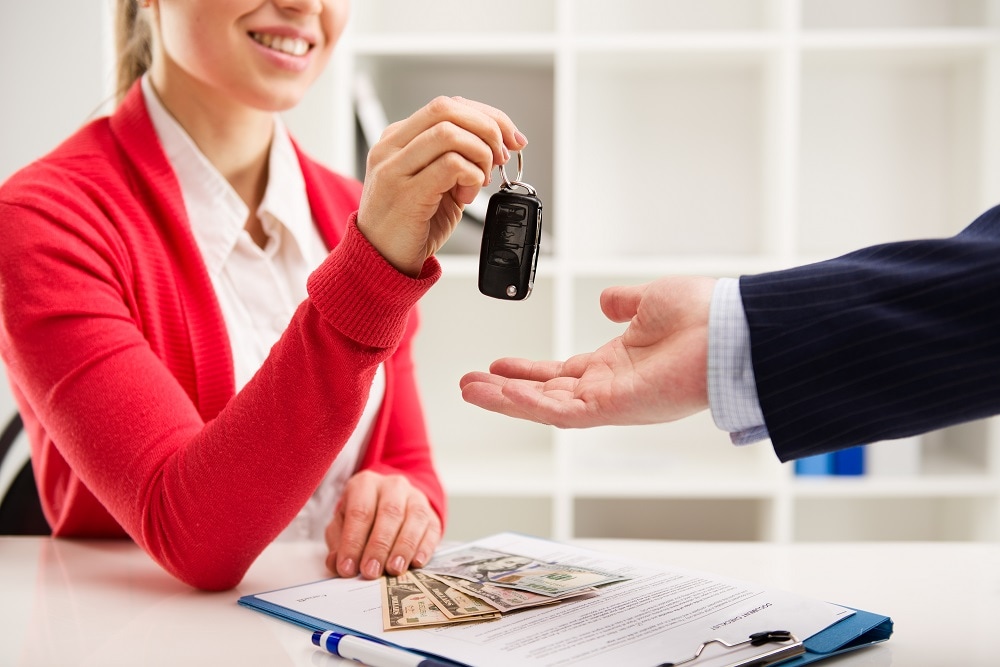 The 2018 Cayman is your classic rear-wheel drive (RWD) sports car, and it comes with two highly capable and willing flat-four engine options. Let's take a closer look:
Turbocharged 2.0L H-4: 300 horsepower and 280 lb-ft of torque
Turbocharged 2.5L H-4: 350 horsepower and 309 lb-ft of torque
Both provide excellent acceleration. The base engine gets you from 0 to 60 MPH in just 4.9 seconds, and the 350-horsepower engine shaves another half-second off that time.
Every Cayman comes standard with a 6-speed manual transmission that shifts fluidly and gives you more control over your ride. You can upgrade to a 7-speed dual-clutch automatic with paddle shifters and blend manual control with the convenience and efficiency of an automatic.
Put the Pedal to the Metal in the 2018 Porsche 718 Cayman!
Now that you've read our car review, are you ready to see what the 2018 Porsche 718 Cayman can do? If so, just schedule a test drive at Porsche of Hilton Head. Our team will get you behind the wheel of the 718 Cayman for a thrilling experience.
Imagine that exhilaration on the roads of Hardeeville, Bluffton, or Hilton Head Island and decide if this is the luxury sports car you've been waiting for!